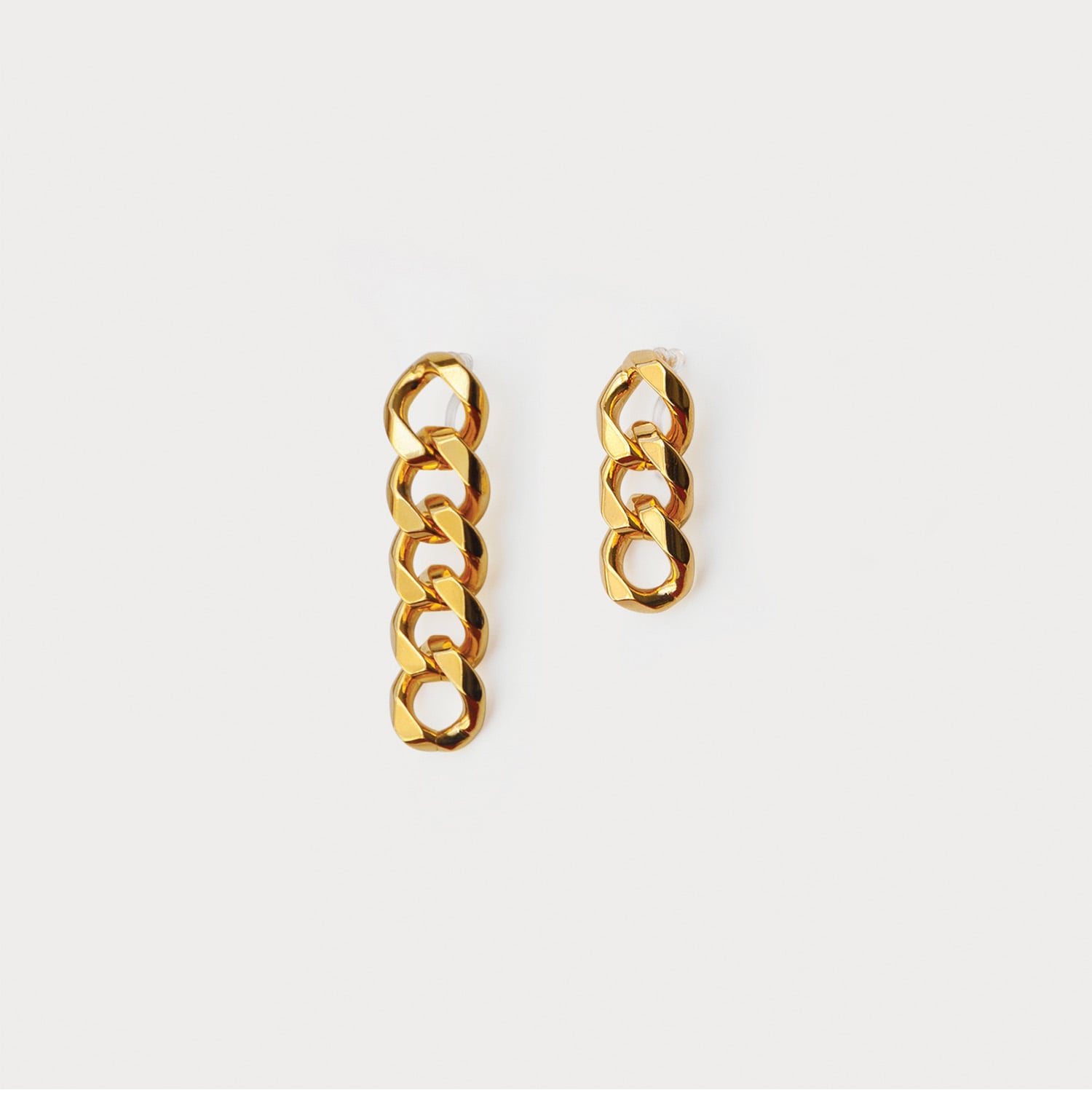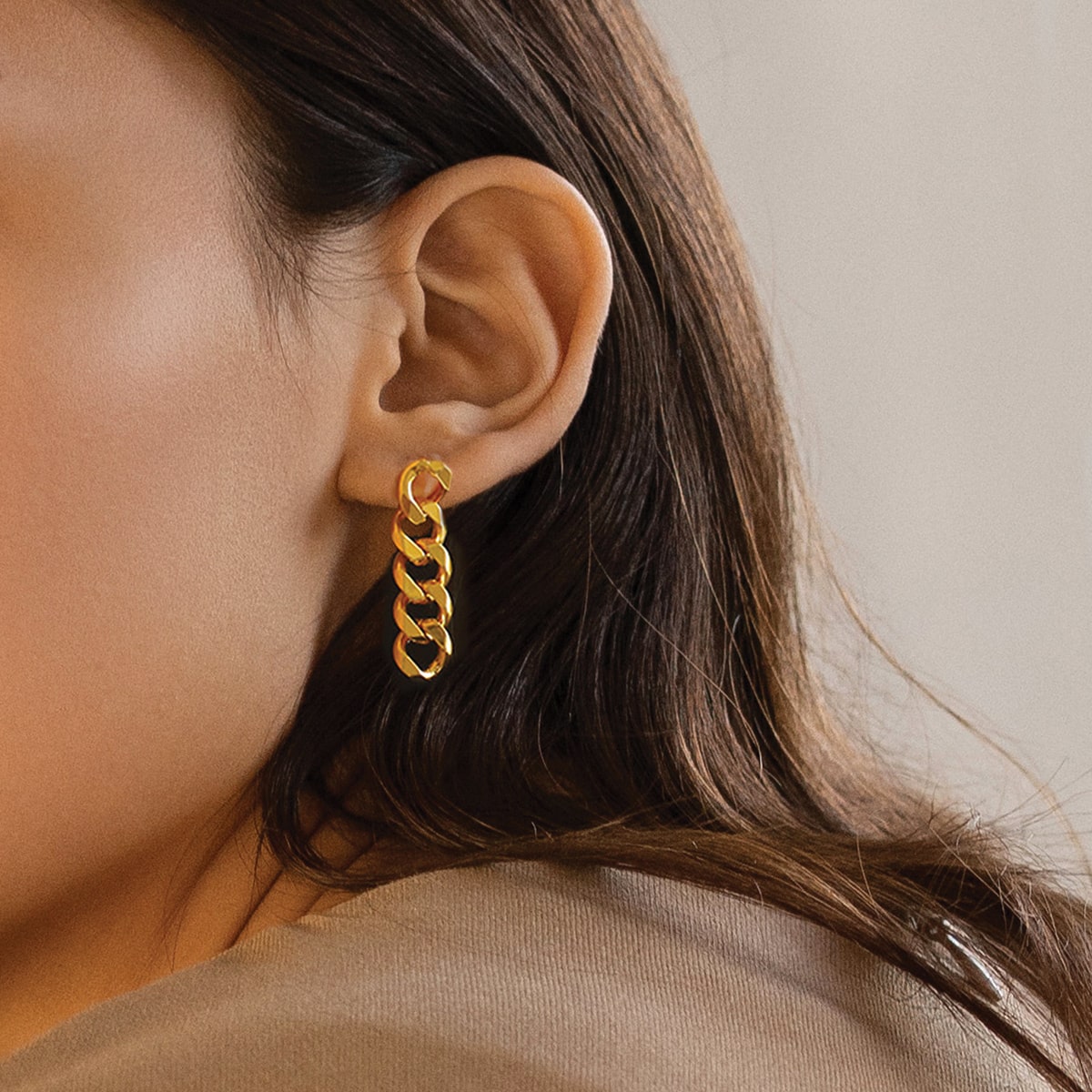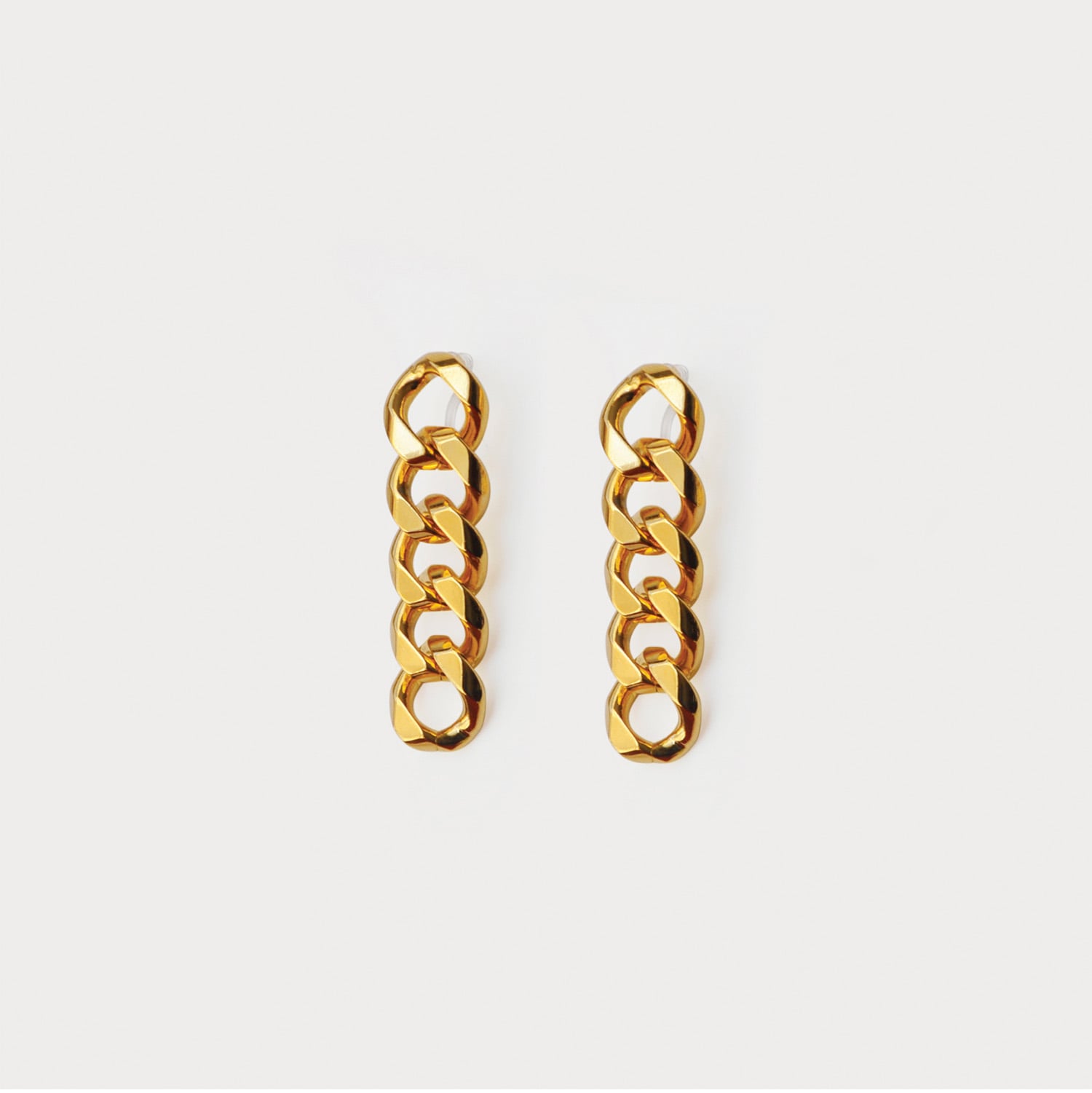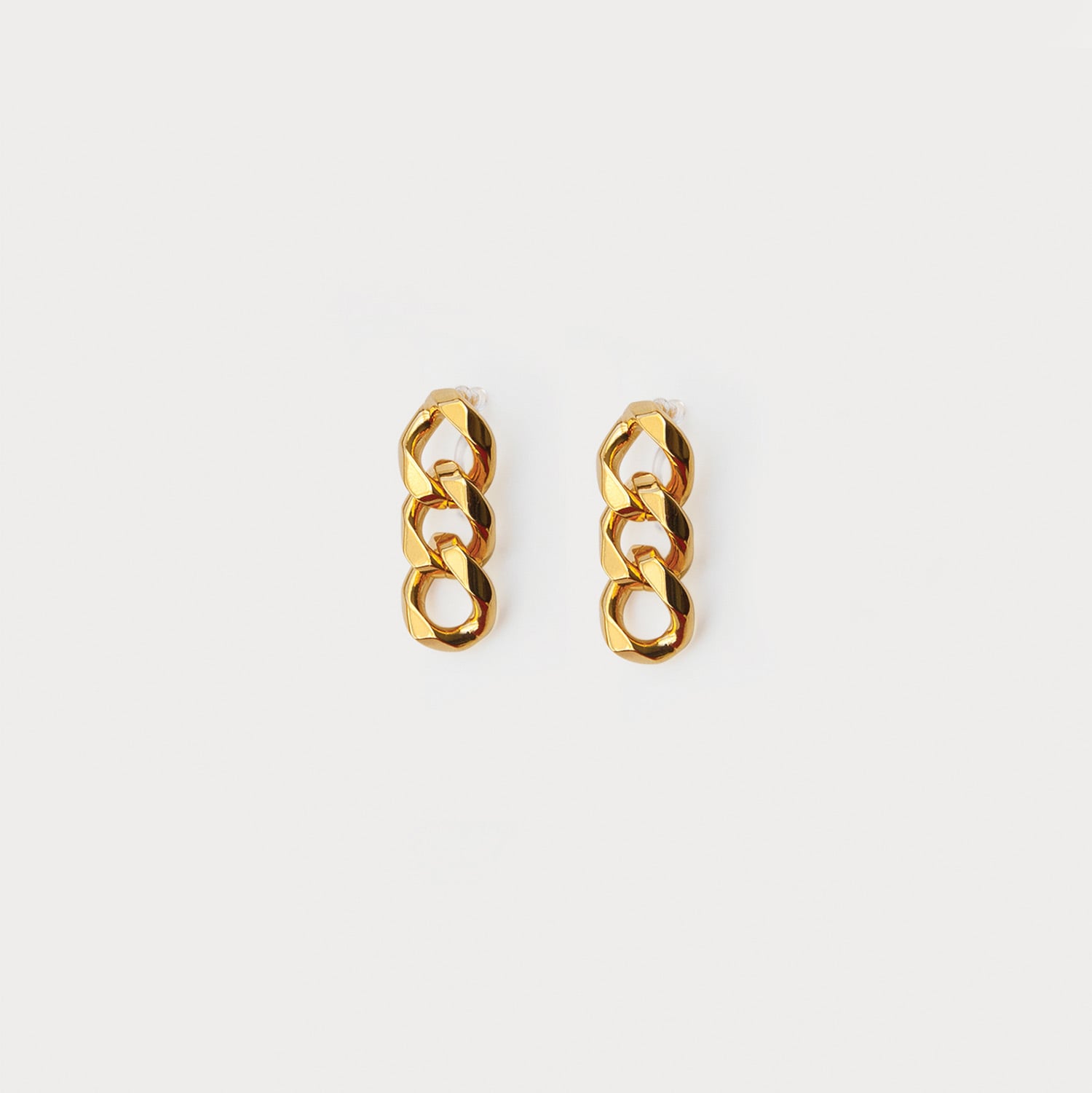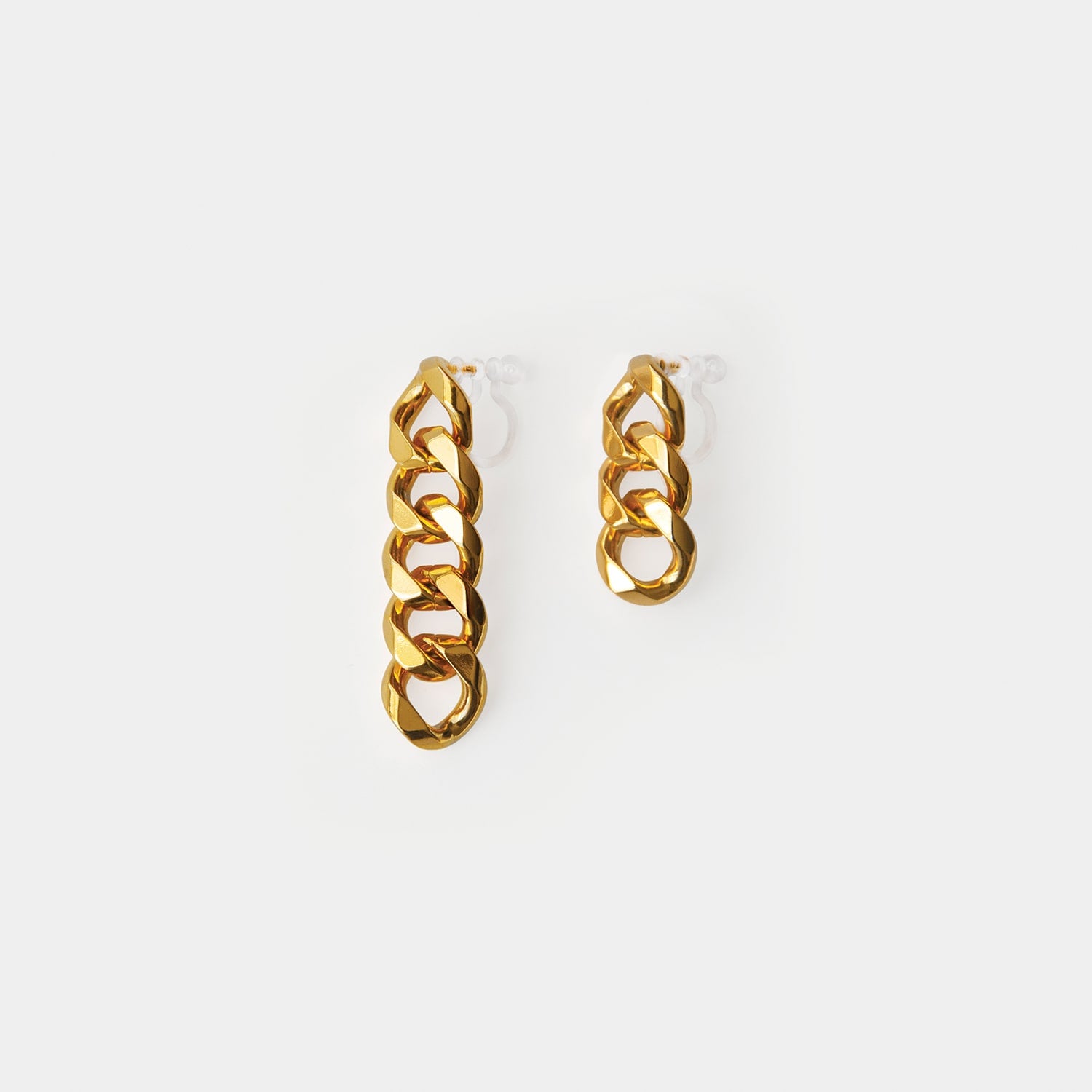 Curb Chain Clip-on Earrings in Gold
$42.00
Regular price
$48.00
Make an eye-catching statement every time with our curb chain clip-on Earrings! Available in both symmetrical and asymmetrical. Whether your goal be either a laidback or hip look, we can easily guarantee you that these beauties will surely turn heads. With our bold and new drop-link accessories, you will undoubtedly be the trendsetter wherever you go!


Material                18k Gold-plated brass
Length                  1 in / 24 mm (S); 1 ½  in / 37 mm (L)
Weight                  2.9g (S), 4.6g (L)
Earring Closure   Invisible resin ear clip


*The Long Chain earring may not hold very well If you have a thinner earlobe.
• Free US shipping over $60
• Free International shipping over $120
• 30-day return policy
Shipping & Delivery
• Free US shipping over $60
• Free International shipping over $120
• 30-day return policy
Recently Viewed