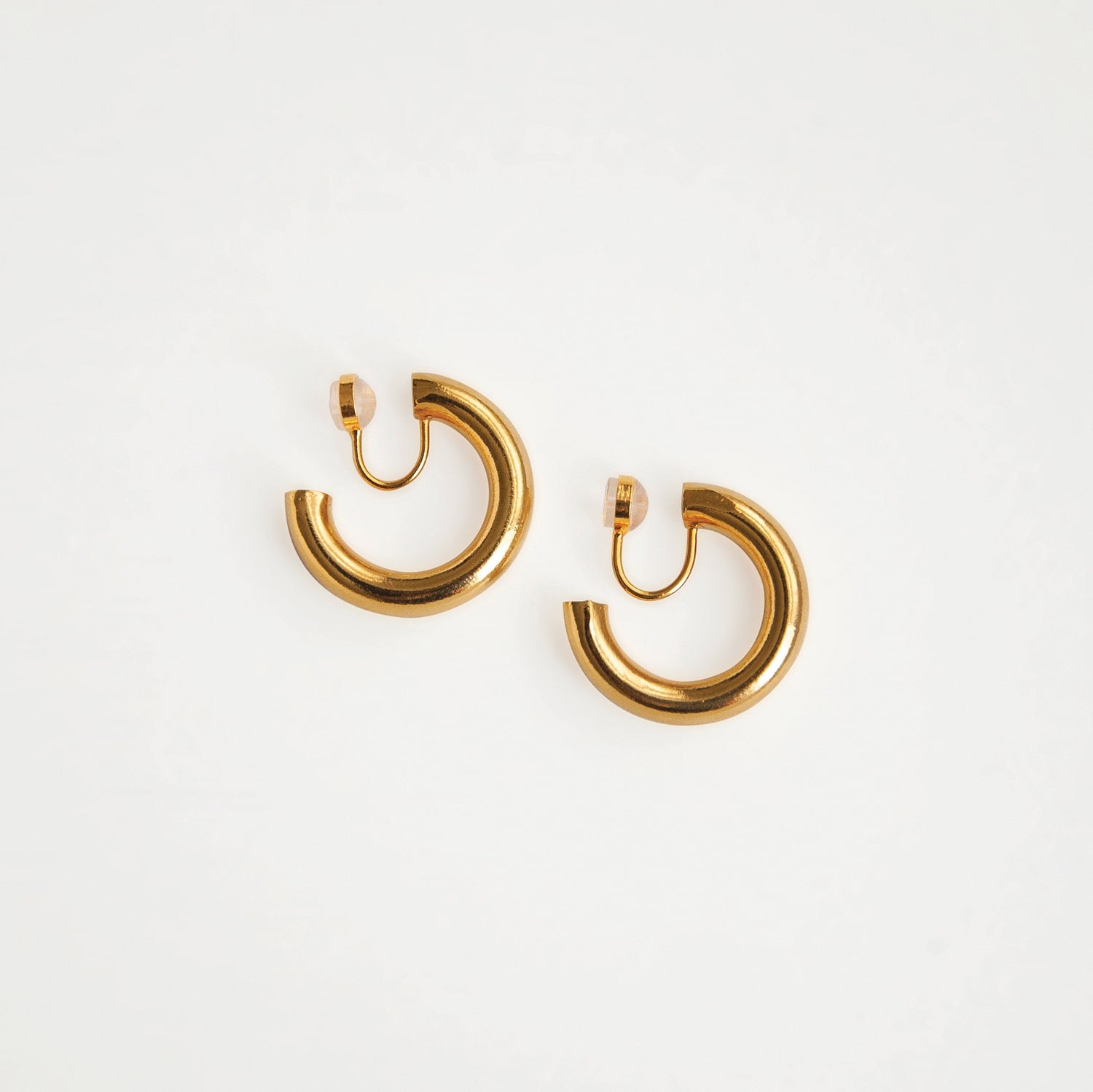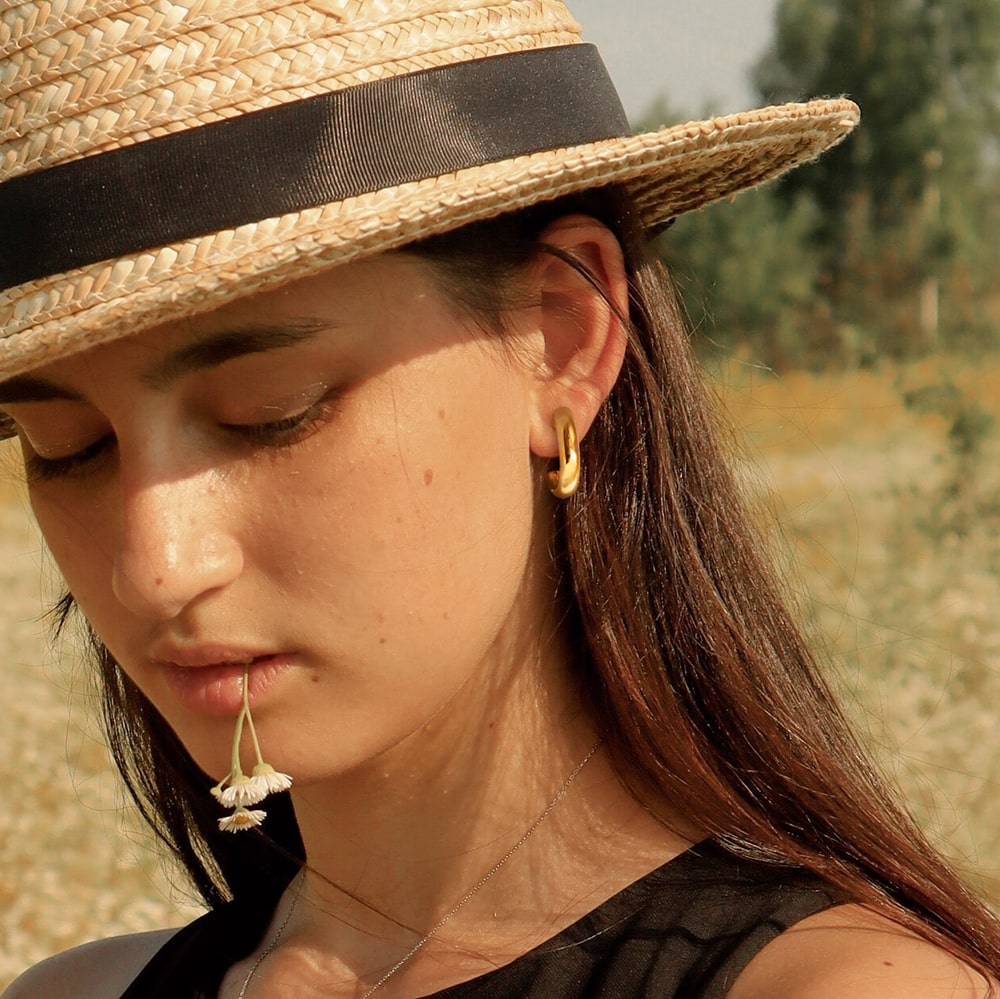 Aaliyah Clip-on Gold Hoop Earrings
A modern take on the classic 90s gold hoops, these are made to be ear-hugging jewelry that is perfect for the minimalist fashionista. Not only are they stylish, but the adjustable clip-on allows you to be comfortable while also showing off your style.  
 
Material               18k Gold-plated over brass
Length                  1 in / 25 mm
Weight                  *Lightweight* 2.7g/pc 
Earring Closure   Resin clip-on


*Tips for putting on the Aaliyah Hoops:

1. You can just slip it onto your earlobe, and press the cushion to tighten it up.
2. If they don't stay on your ear, you can tighten the clamp by closing up the gap. Try to close the gap thinner than your earlobe and slip the earring in from your upper lobe (or thinner part of your ear), then slide it down to your earlobe. 

3. When tightening or loosening the earlobe clamp, make sure to hold still the stem that connects to the hoop to prevent the weakening of the stem.

4. When you have adjusted it to a comfortable level, you should be able to slide it on and off every time without much adjustment.


*The Aaliyah Hoops may not hold very well If you have a thinner earlobe.

• Free US shipping over $60
• Free International shipping over $120
• 30-day return policy
Shipping & Delivery
• Free US shipping over $60
• Free International shipping over $120
• 30-day return policy
Recently Viewed